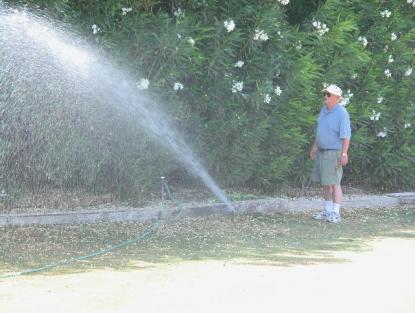 Quick, when's the best time to water your lawn? If you said just before sunrise, you're right. Now, who wants to get up early to go out and water the lawn? That's right, nobody. That's one of the many advantages of having your own working sprinkler system. You get to catch more Zs so you and you can still have the healthiest lawn on the block.

We are your Littleton sprinkler repair specialists. Our staff is fully trained in all aspects of sprinkler service and repair, and also handles new installations. If you have a simple broken pop-up sprinkler head or a hard to diagnose "mystery" problem, we can get there and get it fixed, fast.

Our techs come fully prepared with hundreds of pieces of equipment and thousands of individual replacement parts to handle whatever problem you may have. Most repairs can be handled on-site with the equipment we carry in our vans and be finished in a few hours. We are able to repair broken valves, wiring, pop-up sprinkler heads, rotors, controllers, main and lateral line pipes and rain freeze sensors without needing to return to the shop to pick up parts.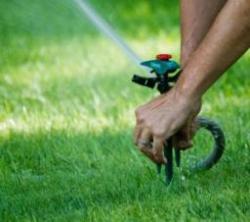 This keeps repair time to a minimum and gets your system back up and running sooner. Larger jobs will take longer and can be scheduled around your work day to prevent any loss of business due to construction work.

Even though we are great at sprinkler system repairs in Littleton, that's not all we do. If you need new pump installed we can handle that as well. We also offer backflow testing and hard line rerouting in cases where the entire system needs to be replaced. We have specialty services as well, including full landscaping, hardscape, masonry work and snow removal.
Our Littleton CO Sprinkler Repair Techs are Full Service Specialists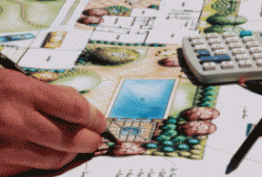 Our highly skilled Littleton CO sprinkler repair techs are always up to date with current building codes and are familiar with the latest products on the market. We will answer any questions that you may have about your system, explain the diagnosis and detail everything that needs to be done to fix any existing problems and we'll do it in plain English. We'll also provide an estimate before starting any work so you aren't ambushed by an unreasonable bill. It's just the right thing to do.

With all of this attention to detail it may seem like we're a mom and pop shop (OK we are), but don't assume that you are too big or too small for us. We handle accounts of all sizes, from light residential to heavy commercial properties. Our jobs range from simply masonry projects to full scale commercial sprinkler system installs. Each one with a 100% satisfaction guarantee. If you aren't happy with the results, we aren't done.